TARGET
Features of English and Chinese Childcare
The following will be done in a 100% English and Chinese language environment.
Not only do children learn two languages and improve their language skills, but they also develop independent living habits.
Respecting the characteristics of different growth stages of different ages and personalities, we plan individualized curriculum.
We have an experienced team of teachers.
You can enjoy both English-speaking and Asian events.
VALUE
This preschool is committed to creating an environment with an emphasis on "full-day, English and Chinese conversation.
For children, the preschool years are a particularly important time when they can acquire foreign language conversational skills. If they miss this opportunity, it will be very difficult for them to learn a foreign language in a Japanese environment after they graduate from preschool.
In English classes, "Phonics (alphabet) reading and writing," "Learning about months, days of the week, and dates," "Science experiments," and "Memorization of English picture books" are conducted in every class. In Chinese classes, "Chinese character games," "Chinese stories," "traditional small productions about Chinese holidays and festivals," "finger movements," "science experiments," and "music and dance" are set up.
Through these diverse curricula, we hope to give children a deep sense of the fascination of traditional Western, Chinese, and Japanese culture, and to inspire their ability and confidence to express themselves in language.
You can see your child's progress on our live camera.
The floor is made of tatami mats and cork mats. Protects infants from injury in the event of a fall.
The cypress walls clean the air and are safe from bumping into each other.
The tableware we use includes cups made by Wedgwood and others, Japanese Seto, wooden plates and spoons. By using real things, children will be able to take good care of things.
Toys are available in a variety of German-made wooden products, many of which are handmade for the purpose of using their hands and are comfortable to the touch.
The lamps and furniture are antiques made in England. It is a very calm space.
idea
Our philosophy is "small class size, quality education". Every day we steadily and painstakingly guide children in all the little things - language, learning, and life - to lay the first foundation of life for their future. To this end, we determine each individual curriculum in discussion with parents. Please feel free to contact us for more information.
Welcome to Pandanpas International!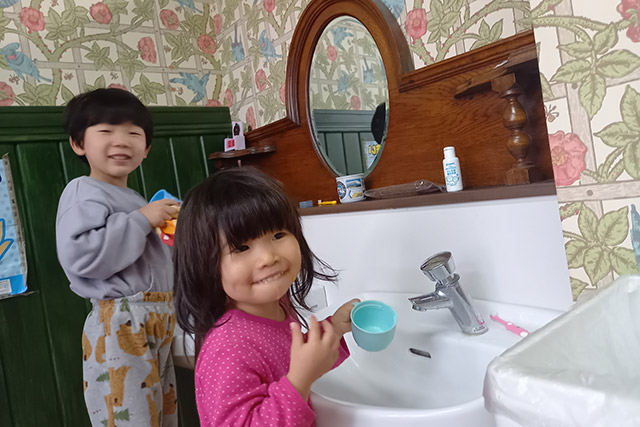 Admissions
Student Application Guidelines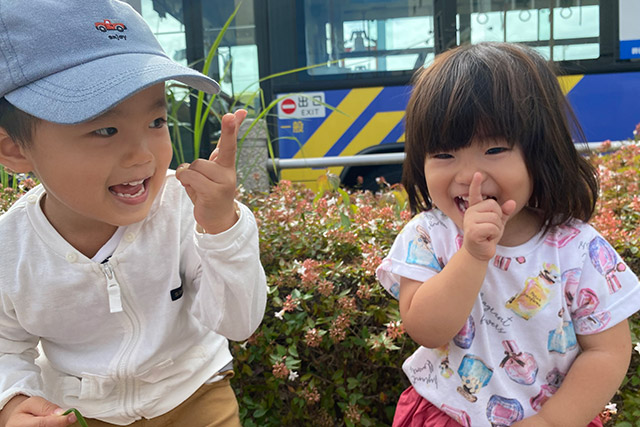 Free trial
Free trial now available!Please come and take a look.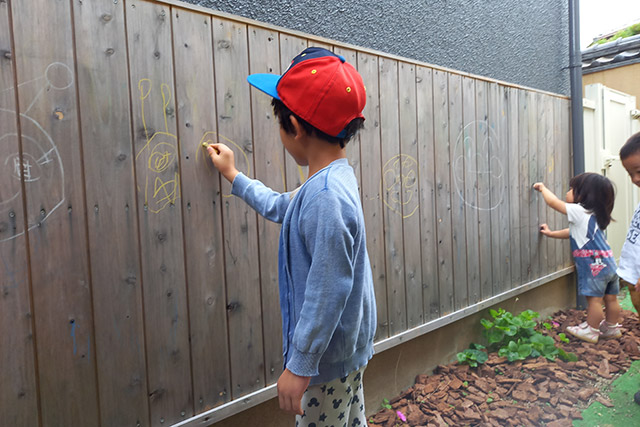 About Fees
Please feel free to contact us.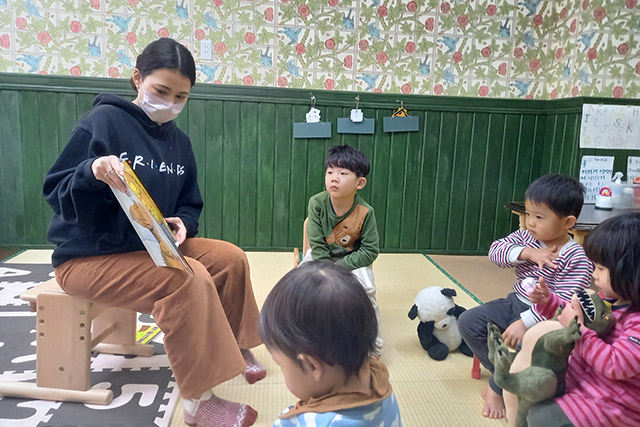 language
Language classes for children and adults. Offers English and Chinese language classes!
ACCESS
| | |
| --- | --- |
| Address | Nishikawa-corpo, 3-9-18 Inaba, Higashiosaka-shi, Osaka-fu |
| Phone | 072-966-0288 |
| Closed | Sat・Sun・Holiday |
| Hours | 8:00 - 18:00 |
| Access | 1 minute walk from Higashi Osaka City Kawachi Hanazono Station The pink wall and the panda are the landmarks. |
| Map | |